Learning Links
Richmond Pediatrics recommends the following web sites for additional information on child care and medicine.
Asthma
Down Syndrome
Down Syndrome Health Issues
National Down Syndrome Congress
National Down Syndrome Society
Health Information
Guide to Reliable Health Information
Healthy Children
Kids ENT Health
Developmental Milestones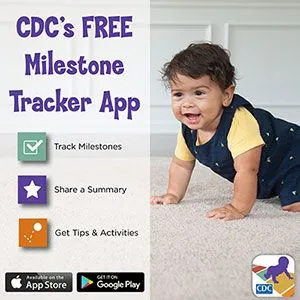 Download CDC's Milestone Tracker App from the App Store or Google Play today!
CDC's free Milestone Tracker App tracks milestones, shares a summary, and provides tips and activities. Download today.
Infections & Immunizations
Immununization Action Coalition
Recommended Childhood Immunization Schedule (CDC)
Vaccine Education Center (Children's Hospital of Philadelphia)
Organizations
American Academy of Child and Adolescent Psychiatry
American Academy of Pediatrics
American College of Rheumatology
American Medical Association
Center for Disease Control and Prevention
Richmond Academy of Medicine
The Medical Society of Virginia
Virginia Chapter of the American Academy of Pediatrics
Parent Media Use Tools
Create a Family Media Use Plan
www.CommonSenseMedia.com (This web site offers numerous resources for parents on making positive media choices.)
www.SesameStreetInCommunities.org The Sesame Street web site is a good resource for helping kids who are going through traumatic things (death of parent, divorce etc.)

Special